I am reminded of my Birthright Israel experience every day at work when I meet with donors and share my story. I attribute my passion for Israel and desire to do something for Israel to my Birthright Israel experience. It was during my trip that I found my life's purpose. It was those 10 days in 2015 that led me to a career with AIPAC, where I work on behalf of our people and our homeland.
If you had told me that I'd be working in the Jewish world when I was younger, I wouldn't have believed you. While I grew up in a Zionist household, with parents who made support for the Jewish community and Israel a top priority, I didn't truly "get it" until I experienced Israel as a young adult. It was on my Birthright Israel trip that I embraced being a Zionist, something that made my parents proud.
Finding My "Why" On Birthright Israel
There is one day from my experience that I carry with me as my "why" for everything I do. It was the day my group visited Yad Vashem. Our docent was phenomenal at painting the picture through personal stories. She told us about a group of people at Auschwitz who started singing Hatikva at the gas chambers. And I lost it. I didn't even know Hatikva was around before the State of Israel. Standing in Israel, thinking about these people from all over the world who were in the most hopeless circumstances, singing about not yet losing hope and being a free people in our land, shook me to my core. Even now, it still gives me chills.
Right after Yad Vashem, we went to Mt. Herzl, where rests a young man who was best friends with one of the soldiers in my group and fell under service during Operation Protective Edge. At this hero's memorial, we stood together, shoulder-to-shoulder, American Jews and Israeli soldiers, and sang Hatikvah to honor his sacrifice.
This moment transformed me and left me with an overwhelming sense of duty. I realized that just because I'm not Israeli doesn't mean I don't have a responsibility to the Jewish State.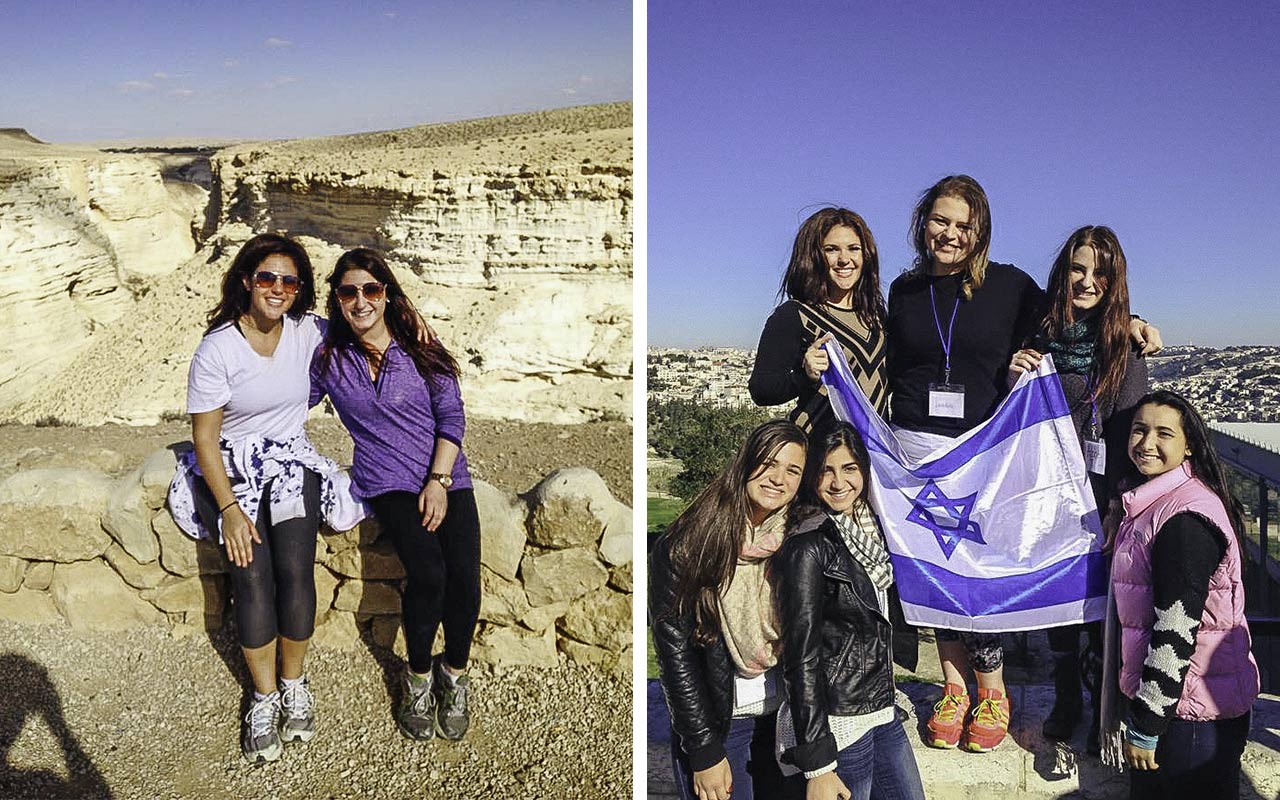 Life After Birthright Israel
When I returned to Tampa, Florida, where I was born and raised, I sat my parents down – very seriously. I said, "Mom and Dad, I'm making Aliyah and joining the IDF!" Their laughter turned to fear when they realized I was serious. While they were thrilled that I finally shared their love for Israel and understanding of its importance, they were not excited by the idea of their daughter on the frontlines holding an Uzi. Their response—"before you run off and make us worried sick, we think you should join us in a few months at AIPAC Policy Conference."
So, I skipped spring break with my friends in sunny Key West to go to a conference with my parents in snowy Washington, D.C. As a self-proclaimed "political junkie," attending AIPAC's annual conference wasn't a hard sell. But it was only because of my Birthright Israel experience that I was willing to skip spring break to participate.
At Policy Conference, I learned that AIPAC is America's fighting force for Israel and that I have an obligation as an American Jew to safeguard the U.S.-Israel alliance. This led me to pursue a career at AIPAC, at which I have been empowered every day to use my passion from Birthright Israel to make a difference.
My memories at Yad Vashem and Mt. Herzl are forever imprinted in my heart. I am eternally grateful and indebted to the donors who made my experience possible. Like so many of you, I too fear for the trajectory of my generation and those to follow questioning support for the one-and-only Jewish State. What gives me hope and peace of mind is the existence of Birthright Israel and its incredible impact. Because of Birthright Israel, I am confident American Jews will always stand with Israel.