It was March 2020. I had just gotten back from staffing my first Birthright Israel trip. I sat in the four walls of my room following posts on Secret Tel Aviv about the pandemic, wondering if I would ever go back. I had so much love for Israel, and nowhere to go with it. But, what were the odds that I would even get to go in the first place? And, what were the odds that I would become so deeply connected with Israel anyway? That all happened for a reason, right?
So, I did everything I could — I attended all the one-day Madrichim (trip staff) seminars, and I continued to be involved with Birthright Israel in every way possible. I joined an Ulpan, and I worked to become a professor so I could have my summer and winter breaks off so I could staff trips. Then, I was completely devastated when two of my trips in 2021 and 2022 were canceled. But in the summer of 2022, I went back to my second home, Israel. And I have gone "home" so many times since. As I said, everything happens for a reason.
Birthright Israel Summer 2023
I was in Israel four times in the summer of 2023. I planned a two-week tour for my family, and then I staffed three Birthright Israel trips — two of which were last-minute. During my first Birthright Israel trip this summer, I actually ran into the tour educator from my trip in 2018. I went up to him and said, "Hey Doron, I don't know if you remember me, but…" and he cut me off and went, "Of course, I remember you!! You said on our trip that you were going to come back and staff someday. And here you are."
A Peer-to-Peer Led Experience
My staffers had such a deep impact on my Birthright Israel experience, and since then, my dream has been to give back to other young Jews and give them the same opportunities that I had. As a staffer, the most important role I have is to help my participants find their ties to Judaism — whether it's through religion, language, culture, or family. I also show them that there is no right way to be Jewish and that there is no such thing as a "bad Jew".
In addition, I find that the participants have an equally important role, in which I can also learn from their experiences, upbringing, and interpretations.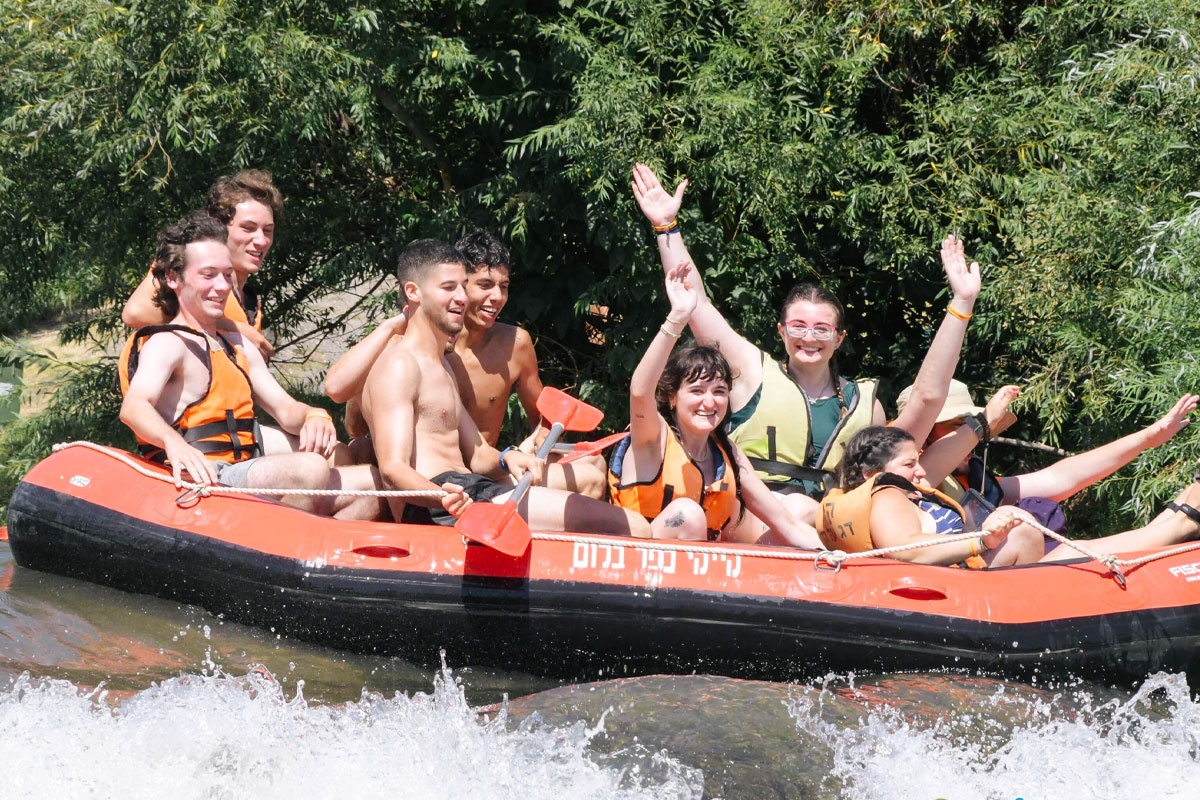 I Am Birthright Israel
I am a product of a Birthright Israel trip. I am your investment. My experiences in Israel taught me a new way to define my Jewishness. We define our lifestyle through our personal values, habits, ways of love, and so many other things in between. Israel embodies a feeling that can only be described as "blessed".
And I truly believe that, from the Birthright Israel experience, young Jews leave blessed. They leave with an unbreakable connection to Judaism and Israel by means of creating memories, learning history, and understanding where we come from. These people are the future of Judaism, and the most important lesson they get from firsthand Israel experience is that they are not alone. Life is just different when suddenly you are not a minority anymore. To be somewhere that you are the majority is life-changing. And in that population, we see people from all walks of life, further proving that there is no right way to be Jewish.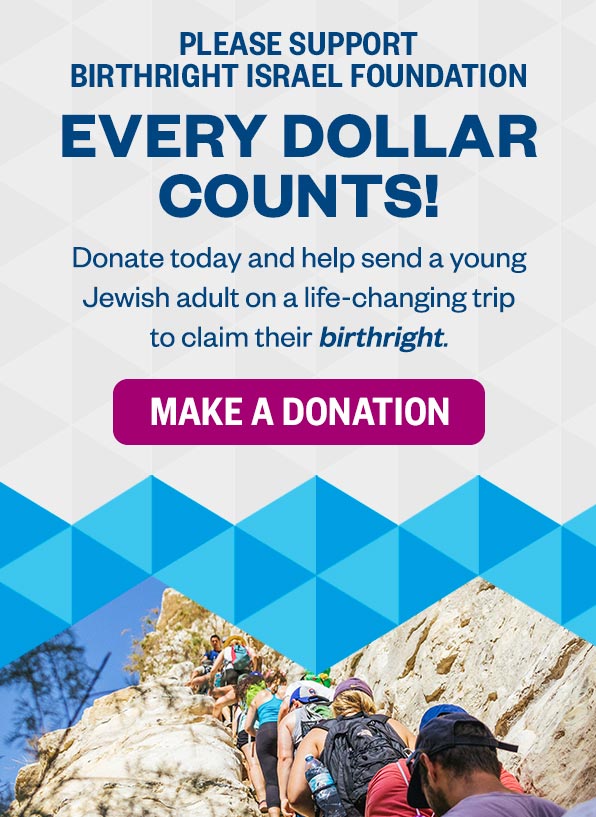 Staffing isn't an easy job, and since I live in Kansas City and need domestic flights and hotels, it's really expensive too. And the number one question I get asked by participants about why I get to volunteer to staff trips is, "Why". And my answer is always the same — because I believe in it. No one can argue with that, and no one can take that away from me. It took me 10 days in 2018 to learn the meaning of a blessing. Blessings are gifts. They are the people you surround yourself with and the lifestyles you lead, and the trips you take. They are also the places we can call home, even if they are halfway across the world.
Everything happens for a reason. What a blessing it is to have Israel. And what a blessing it is to have Birthright Israel.