Madeline Beard is a 2017 Birthright Israel alum who currently lives in Denver, CO. She grew up in Texas, went to school in DC, lived in NYC, and had a stint in Kentucky while working on a political campaign. She currently works as a Project Lead for TinyWins, a remote-first strategy and design agency. Outside of work, she loves staying active with Pilates and hiking, reading, journaling, going out with friends, and exploring new creative outlets.
Meet Madeline
What inspired you to sign up for a Birthright Israel trip?
Madeline Beard: "It was the dead of winter in New York City (February 2017). I had ended up living in the city with several of my best friends from college, two of whom happened to be Jewish. Fantasizing about the warmth and sunshine of Israel in the summertime, we all signed up on a whim, desperate for a trip to help get us through the rest of that East Coast winter."
Did you have any preconceived notions before going to Israel?
Madeline Beard: "I had very few ideas about what to expect. I knew where Israel was geographically and, of course, the geopolitical conflict that exists in that region, so in the back of my mind, I had some concerns over safety/how I was going to feel being there (it was also the farthest I had ever traveled outside of the States). I also experienced a little bit of imposter syndrome around my Judaism before the trip: my mom is Jewish, and I grew up culturally Jewish, but I never went to Hebrew school, had a bat mitzvah, observed Shabbat or celebrated a lot of the holidays."
Did you grow up with a connection to your Jewish identity?
Madeline Beard: "My mom is Jewish, and I consider myself culturally Jewish. Judaism to me is memories of celebrating Chanukah with my family, hosting a Passover seder, and enjoying a brunch of lox and bagels with my grandparents on Sunday."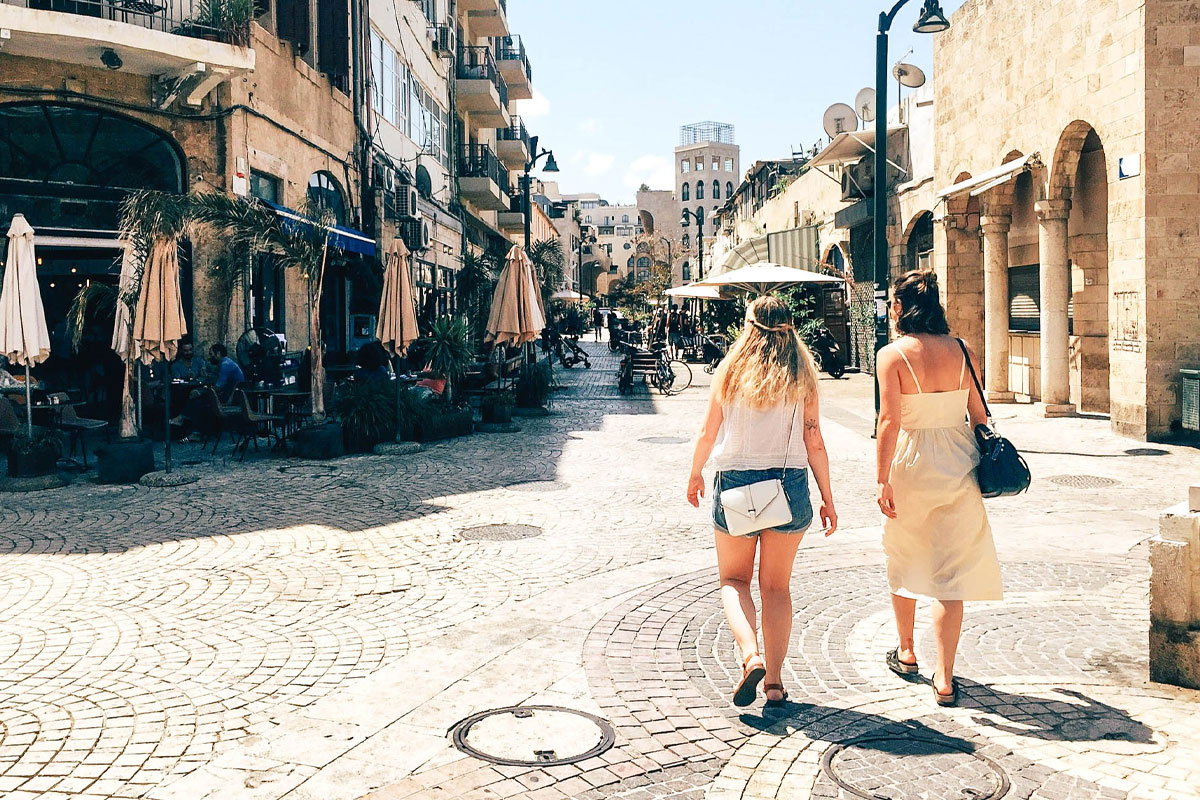 What was your biggest takeaway from the trip?
Madeline Beard: "The trip definitely shifted my perspective and expanded my worldview. Before the trip, Israel felt extremely distant, foreign and unfamiliar to me. Birthright helped me better understand the history and importance of Israel to the Jewish people. It made me feel more connected to my Judaism and to Israeli people and culture. The way the media often portrays Israel is a region consistently in conflict. While this portrayal is true on some levels, I learned that there's so much more to this place that isn't always captured in a news story."
How has Birthright Israel played a role in your life since coming home from the trip?
Madeline Beard: "Birthright Israel has had a huge and profound impact on my life since our trip in 2017; the most obvious example is that one of the best friends I went on the trip with met her now spouse (an Israeli) and moved to Tel Aviv a few years ago. I have been back to Israel twice since Birthright (once to visit her and again for her wedding); each time is more magical than the last. I now have strong relational ties to Israel and jump at every opportunity I get to visit."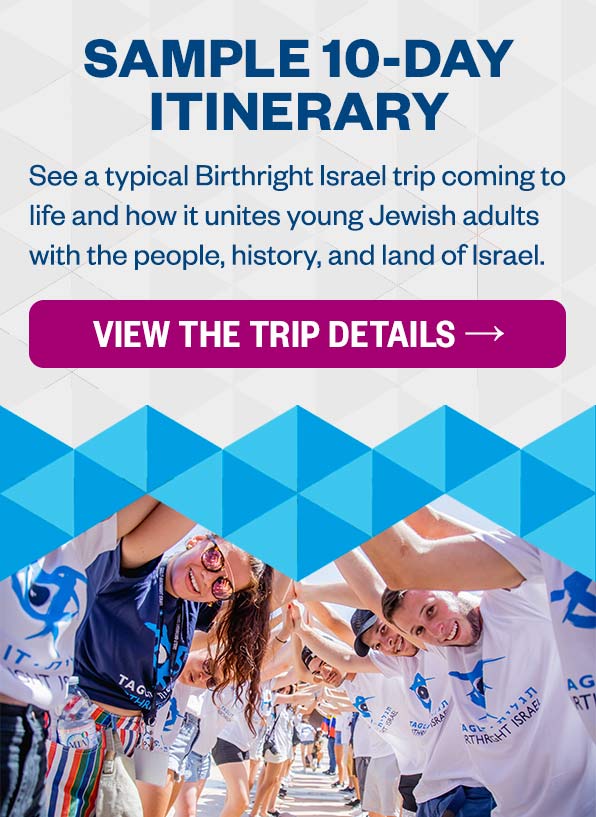 Are you involved more in your Jewish community because of your Birthright Israel trip?
Madeline Beard: "I still haven't found Jewish community in the way that I'm seeking since my Birthright Israel trip. If there were meet-ups or gatherings of non-practicing or less religious Jews in Denver, I would certainly be interested."
What would you say to them if you could meet the person who made your trip possible?
Madeline Beard: "Thank you for giving me a once-in-a-lifetime experience that expanded my worldview and exceeded every expectation. Birthright is so much more than a trip; it's development, evolution, transformation, and a whole new outlook on life."