The first words said to me upon arriving in Israel were "Welcome Home." It is amazing how meaningful two words can be and how much they resonated through Birthright Israel.
I have been on more trips than I can count. I have a yearning and passion for travel and each place I go. I relish in the culture, the people, the sights and the food. Each place I have gone is better than the last, but I have never felt more, learned more, or experienced a country, or anything really, with so much meaning.
In 10 days of Birthright Israel, I learned more about my religion and more about myself than I have in my entire twenty-two years of living. To be very blunt, my entire life I feel like I have been going through the motions of Judaism; I went to Hebrew school and Sunday school, I had a Bat Mitzvah and I go to services on the high holidays, but, I never really felt the connection or the feelings associated with religion. It was not until I traveled over 6,000 miles to The Holy Land that I finally understood. I finally got it. Something just clicked. It is an extremely powerful place. If you are Jewish, you have a home in Israel.
In the ten days you are there, you will travel all over the country, seeing everything that you possibly can. Some of the most powerful places being the Western Wall, the Holocaust Museum, and Mount Herzl. There are many different speakers that help you understand the conflict going on in Israel and Judaism as it is applicable to you, or just different viewpoints of the world. You are constantly learning, debating, and perceiving. Do not get me wrong, it is not all about religion. You will get to experience the nightlife in Tel Aviv and Tiberias, sleep in tents and ride camels in the desert, float in the Dead Sea, hike mountains, explore the Golan Heights, make long-lasting friendships, and one of my favorite aspects: get to travel with eight Israeli soldiers around your own age. They lead lives so different from ours – joining the army once they turn 18 – yet they are so similar to us.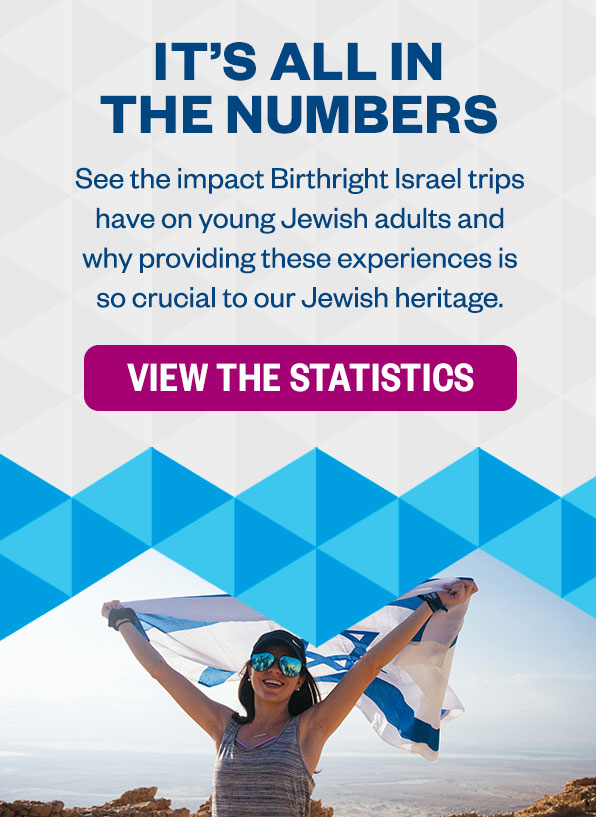 It is hard for me to put into words how amazing Birthright Israel is. It was more than a trip for me, it was almost like a realization. The world was black and white before, now I see it in color. Even if you don't have the same emotions, how can you pass up a free trip to explore an entirely different country? The worst that can happen is you come home with a few more friends and a broader sense of the world. It's a win, win, but I guarantee it will mean more. Israel is waiting for you to come home.