When alumnus Neil St. Clair first entered the workforce, his family encouraged him to hide his Jewish identity, "suggesting that if I want to succeed, I should not display my Judaism." He didn't identify publicly as a Jewish person for the first time until he was in his 30s. Married, with his second child on the way, he decided to claim his birthright through Birthright Israel's pilot program for 27-32-year-olds.
"Today I feel a strong sense of pride and connection with my Jewish identity," said St. Clair, who serves on Birthright Israel Foundation's New York City Young Leadership Council and has even raised funds for the foundation. "I know Judaism will play a role in how my wife and I raise our children. I want to bring them more into the Jewish community and incorporate Jewish traditions, both religiously and culturally."
St. Clair is just one of 750,000-plus Jewish individuals whose lives have been transformed by Birthright Israel. Participants consistently return from the Middle East with a newfound connection to the Jewish State and their Jewish heritage. Let's look at some of the ways this trip to Israel colors how alumni navigate life.
Alumni Are Jewish Leaders
Laura Minskoff
Growing up as a minority in Boise, Idaho, 2009 alumna Laura Minskoff felt like she had to compartmentalize her Jewish identity in order to fit in. On her Birthright Israel trip, she learned that Judaism isn't a small part of her life, but it is the main part of her life. "My Birthright Israel trip showed me that instead of compartmentalizing my Jewish identity, I could bring it to the forefront of who I am," she said.
Minskoff had even worked for the pro-Israel lobbying group American Israel Public Affairs Committee (AIPAC). She has tons of Jewish colleagues and friends, and she participates in Jewish philanthropy. "Even a girl from Boise, Idaho can foster a connection to Israel," she said.
David Bitton
Alumnus Dave Bitton grew up with a strong Jewish identity, but he was so moved by his Birthright Israel experience in 2006 that he became a trip leader, learning more and more about our homeland and people on every trip. While staffing trips, Bitton saw the many ways Birthright Israel had an impact on participants, including:
They cheer, cry, and kiss the ground when they land in Israel, their home
They feel spiritually connected the first time they touch The Kotel
Those who feel embarrassed about being Jewish prior to the trip change their social media profile picture to an Israel selfie
Some participants ended up getting married to each other
Many years have passed since his days as a trip leader, but Bitton continues to give back to the local Miami Jewish community. "Most of all, I look forward to the day my own children get to experience our homeland with Birthright Israel," he said.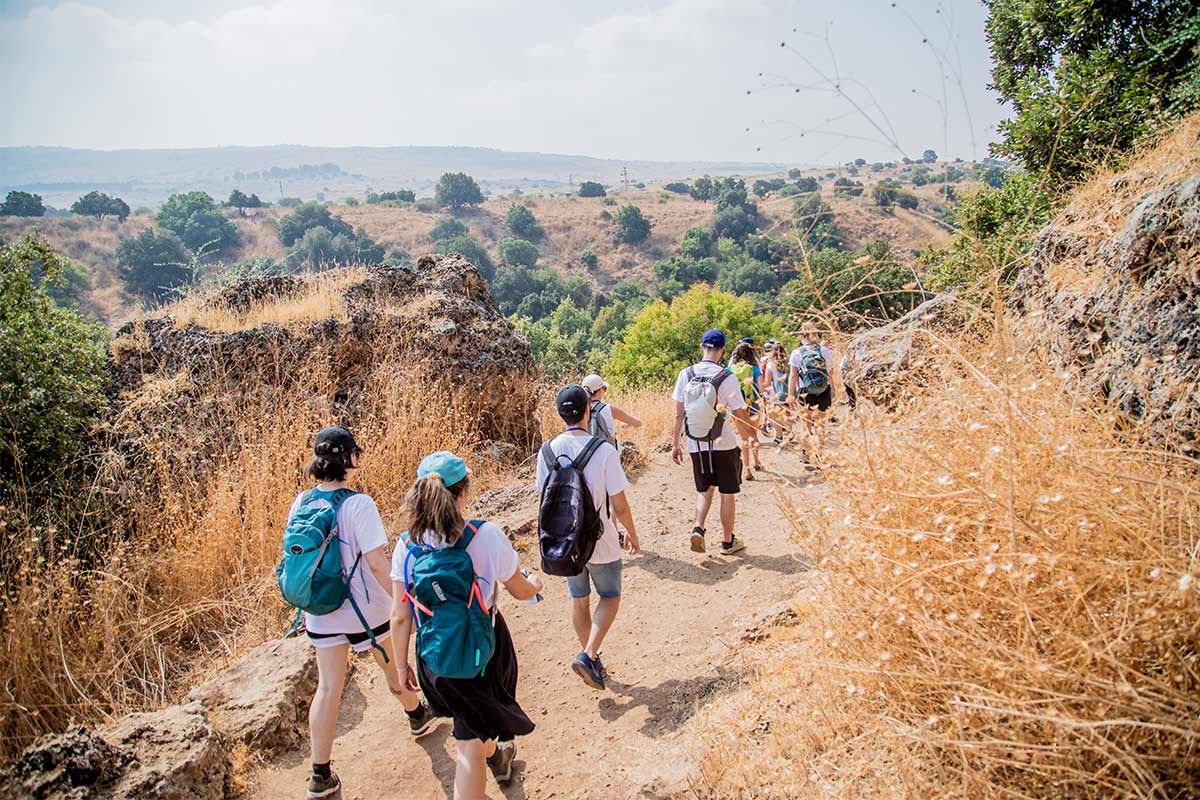 Alumni Are Israel Advocates
Jordan Shipowtiz
Even before Birthright Israel, 2014 alumnus Jordan Shipowtiz would tweet his support for Israel. The trip, however, helped him gain a new perspective on his homeland's vibrant culture and complicated nature.
"One of my biggest takeaways from Birthright Israel was that the 'issues' in Israel we hear about in the U.S. are not as black and white as they seem. There are actually many shades of grey," he said. "Through my experience, I learned about those shades of grey, and they helped me create a better foundation in my activism for the State of Israel."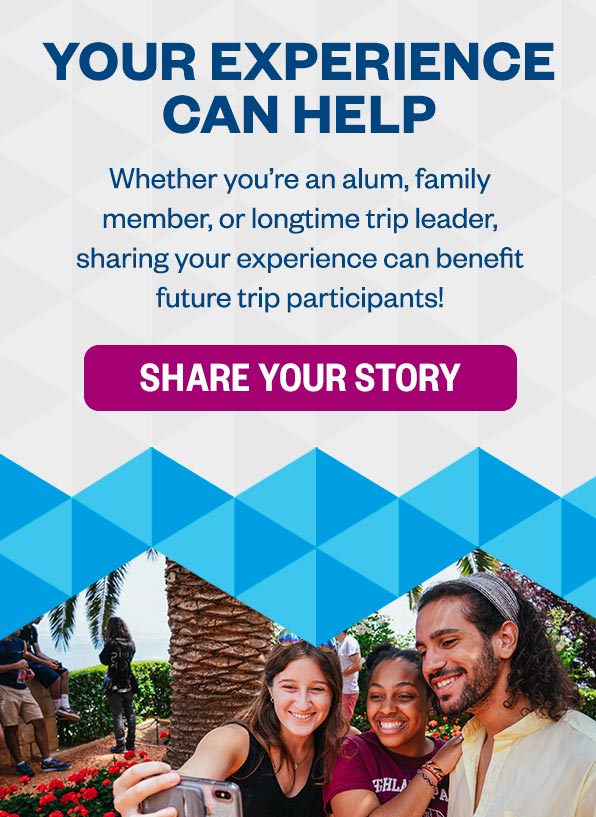 Sam Baroff and Jared Siegel
Best friends Sam Baroff and Jared Siegel advocated for Israel throughout their college careers. Their campus, the University of Georgia, was home to anti-Semitism and a large BDS (Boycott, Divest, and Sanction) movement. At one point, swastikas were drawn on the dorms.
They signed up for a Birthright Israel trip together in hopes of gaining a better understanding of the Jewish State. "The best way to understand something is to get in on the ground. So, that's what I did," said Baroff. "After this trip, supporting Israel moved to the top of my to-do list."
For Siegel, it was lessons on Shoah that made him thank G-d for Israel: "I remember reading about the Holocaust growing up. There'd be pictures of piles of shoes. But, when we were at Yad Vashem, you see the piles of shoes. The piles of shoes that were at Auschwitz. That sight will never leave my brain."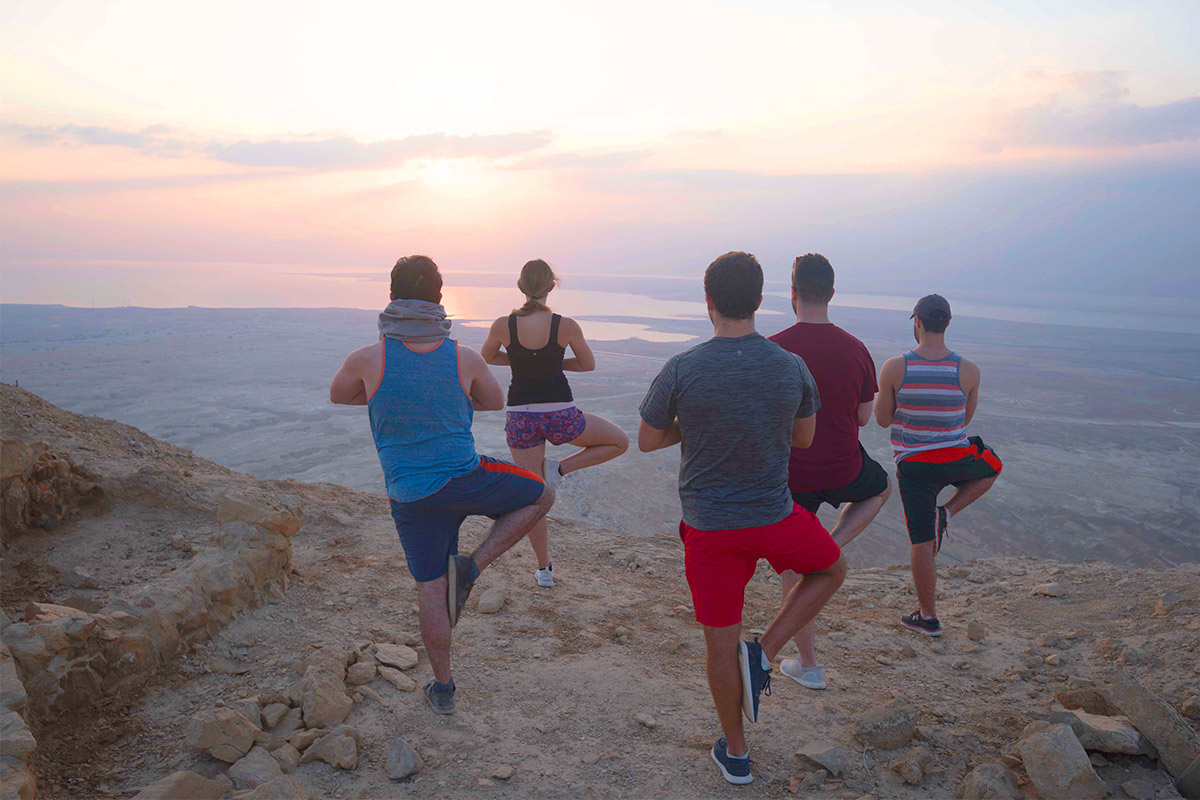 Alumni Are More in Touch with Their Judaism
Meira Shleifer
Though 2020 alumna Meira Shleifer grew up in a small Orthodox Jewish community, she opted for a Birthright Israel trip that wasn't religion-specific. The decision ultimately changed how she views Judaism, both personally and religiously.
"Choosing to attend a religious Birthright Israel trip would not have allowed me to discover my unique path in Judaism, how my path is affected by those around me, or how I can continue to learn from those different from me while growing closer to G-d," she said.
Shleifer now tells her Jewish friends, religious or not, that Birthright Israel will broaden their awareness and appreciation of Jewish culture. "It will also show you more about why and how you practice then you could ever learn anywhere else."
Brian Quinn
Growing up in a diverse home in Wisconsin with an African-American mother who is Jewish and an Irish-American father who is Christian, Brian Quinn's religious identity took a back seat. After his brother, Isaac, returned raving about his successful Birthright Israel trip, Quinn and his other brother, Michael, decided to sign up too. They chose a niche trip for participants with active lifestyles.
In a video testimonial, Quinn wears a star of David around his neck as he talks about hiking, biking, and snorkeling in Israel, as well as spending time with the locals. He loved the food and made plenty of friends—many of whom he's still in contact with today.
"I could go on and on about the magic of Birthright [Israel], but my biggest takeaway, ultimately, is it was able to help me understand my own identity and strengthen my background," he said.
Alumni Are Healing the World
Kenny Haisfield
Alumnus Kenny Haisfield, founder of lifestyle brand Kenny Flowers, took his 2012 Birthright Israel trip to heart—especially the lessons he learned about tikkun olam. That's why he decided to do his part in the fight against COVID-19 by donating the proceeds for every mask purchased through the Kenny Flowers Mask Mission to the non-profit Direct Relief. Haisfield aims to donate 10,000 masks and at least $10,000 to frontline workers.
"A lesson I've learned from Birthright [Israel] and on is that giving back shouldn't be looked at as a chore or a burden, but really something you can make a part of your life, something that enriches it and adds purpose," he said. "So even in these tough times I encourage you to think of ways you can be giving back to those who really need it."
Max Seidel
Another Birthright Israel alumnus who is doing his part to help others during the pandemic is Max Seidel. He put his engineering skills to use and founded Atlanta Face Shields. While Seidel's original goal was to make 500 masks, he ended up making 2,400 and raising $25,000 for the Israeli organization Tikkun Olam Makers.
"Tikkun olam is an incredible value we as Jewish people have," said Seidel. "It's our responsibility to use the abilities we have to help out in any situation."
Alumni Are Inspired by Israel Professionally
Marissa Schwartz
Alumna Marissa Schwartz accepted the gift of Birthright Israel in 2009. Today she's Director of Business Development for My Israel's Miracle, a haircare line featuring organic ingredients from the Jewish homeland.
Schwartz credits the experiences she had on her Birthright Israel trip for helping her at work every day. "Because Birthright was able to give me such a comprehensive understanding of Israel's culture, I can take this macro view with me as I target different connections and partnerships for My Israel's Miracle," she said. "I tap into each facet a bit differently, but I come from a place of familiarity and understanding."
Aliaksandra Sukharuchkin
Born in Belraus to a family that hid its heritage for years, alumna Aliaksandra Sukharuchkin grew up without a Jewish community. On her 2010 Birthright Israel trip, this foodie learned to embrace her Ashkenazi heritage and its awesome cuisine.
"Since getting back, I have mastered the art of a delicious, home-baked challah as well as a delectable and perfectly spiced Shakshuka, which I cook every Saturday morning for myself and my friends," said Sukharuchkin, who shares recipes on a food blog called Lexi Cooks. "The trip didn't just take me on a tour of a beautiful, diverse and innovative country. It took me on a magical journey of self-realization and discovery."
Alumni Have the Best Stories
After reading all these alumni stories, it should come as no surprise that 85 percent of participants call Birthright Israel a life-changing experience. Brandeis University studies show, time and time again, the amazing success of this educational trip, whether it be participants marrying Jewish (54 percent) or feeling a connection to Israel (74 percent).
Birthright Israel changes lives. How has it changed yours?