Throughout the last twenty years, Birthright Israel Foundation has changed tens of thousands of young Jewish lives in Philadelphia. This is in large part due to the incredible local lay leadership, proving Philadelphia is truly the City of Brotherly Love. We must thank our local lay leaders Margie Honickman, Gail Norry, Susan Schwartz and the late Madlyn Abramson z'l who have worked tirelessly to ensure this gift remains a factor of life for young Jews in the city.
Along with them, Philadelphia has over 7,400 local donors have contributed to Birthright Israel Foundation enabling more than 23,000 young Philadelphians to claim their birthright.
This is a huge accomplishment and we couldn't think of a better way to celebrate than to give you a glimpse into the lives your generosity has impacted. Plus, meet members of your community who, like you, make Birthright Israel a reality.
A Very Special Experience: Alumnus Ben Norry and his Mom, Gail Norry
In 2014, before Ben began his POINT Program through the Westchester JCCA for young adults with special needs, it was suggested he attend a Birthright Israel trip. For Ben, who has autism, this opportunity was truly a once-in-a-lifetime gift. When Ben's mom Gail received a phone call asking if Ben would be interested in one of Birthright Israel's accessibility trips through POINT – she told us she began to cry. "With tears in my eyes, I said he is really going to do this on his own. Birthright Israel making an opportunity like this available is amazing." Gail who has been involved with Birthright Israel since the program's inception and served as the Co-Chair of Birthright Israel Foundation's Leadership Council in Philadelphia knew this was a great way for her son to make friendships and connect with fellow peers. "I definitely had tremendous confidence in him having this experience."
Ben was also excited to meet others who would be joining his POINT Program. He told us his trip enabled him to bond with his new friends. "Everyone was friendly, and I enjoyed the whole experience," he shared. It's been six years since Ben's trip and the group still meets for monthly Shabbat dinners. They even had a Shabbat dinner over Zoom since the pandemic began.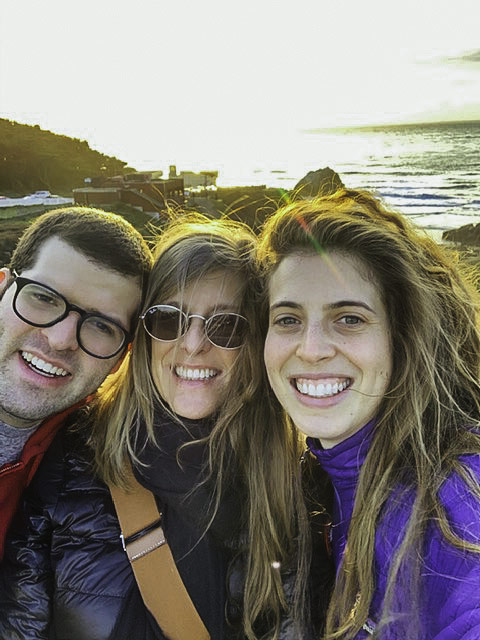 It's easy to see why Gail is proud to have a son as an alumnus but even prouder of the impact the trip has in Philadelphia. When she speaks about Birthright Israel the excitement radiates from her. As an involved community member and Co-Chair of The Jewish Federation of Greater Philadelphia's Board, she can personally attest to the impact the trip has had on the community.
"Birthright Israel for a lot of young Jews in Philly is a pivotal experience for them. This was especially true after the Pittsburgh synagogue shooting. So many kids created Shabbat dinners to stay connected and be there for one and other during this time. This was an outcome of their Birthright Israel experience." Gail goes on to explain that the trip is unifying and solidifying for this generation. "Birthright Israel has been the common denominator that has strengthened this generation. It gives me a lot more hope. We may have lost them if it weren't for it."
A Family Affair: Alumni Sisters Arielle Leeser & Remi Schwartz
Arielle Leeser and Remi Schwartz essentially grew up with Birthright Israel. The two sisters say the program was ingrained in them since their parents made Jewish values and Israel a priority. Their mom, Susan Schwartz is the Co-Chair of Birthright Israel Foundation's Philadelphia Leadership Council. Arielle remembers going to Hebrew school and knowing the trip was a next step when she graduated.
In 2015, Arielle participated in the program and felt she was immediately immersed in the culture. Her trip helped her better understand Israel and form a real connection to the land. She shared this was in large part because of the Israeli participants known as the mifgash. "My biggest takeaway was the exposure and connection to the Israeli soldiers who joined my trip. It added a whole additional layer to my Judaism. Just being with kids my age who were very similar to me yet led such different lives was interesting. It was amazing to have a few days of fun with these kids who are experiencing life and death every day of their lives."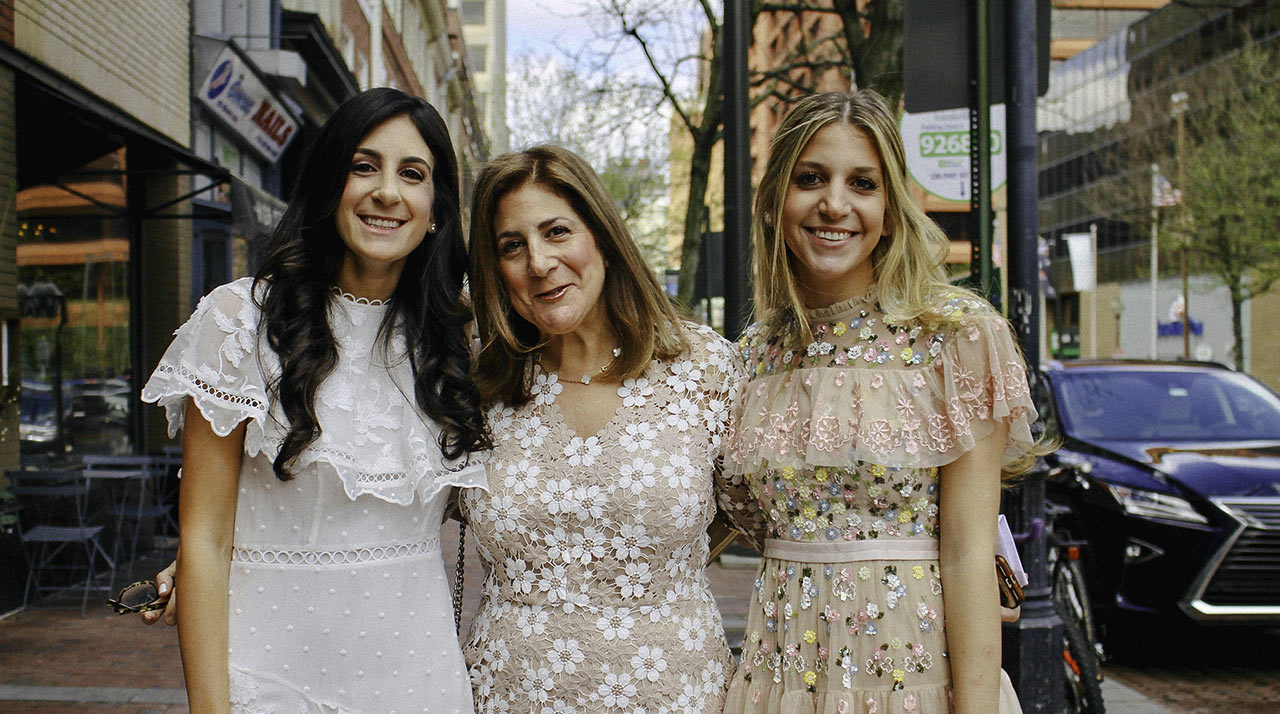 A few years later, Arielle's sister Remi signed up for Birthright Israel with a few of her sorority sisters. She said since Arielle had such a positive experience it eased any nerves she had. When Remi landed in Israel, she recognized everything, the Shuk, The Western Wall, Masada, and many other places from day school and her Jewish upbringing. It was in Israel Remi got a sense of why her parents supported the program so much and pushed Jewish values.
"Being in Israel helped me rediscover and understand why my parents were so adamant that I love Israel. I realized it was impossible to not love this place – how cool is that I was born with a bond to this country."
Both sisters agree that Israel cemented their feelings about being Jewish and their connection to their heritage. More so, they feel immense gratitude to not only their parents' generosity to Birthright Israel Foundation but to all of the donors who make this gift a reality. "I have tremendous gratitude to those who had the foresight to know I would find such value in this. I hope someday I'm able to do some version of this to someone else," says Arielle.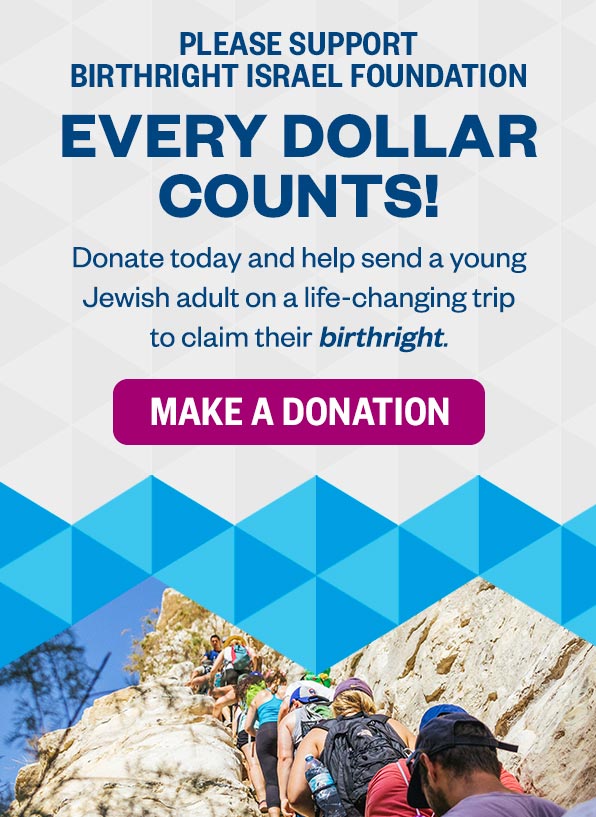 Honorary Birthright Israel Foundation Board Member Madlyn Abramson z'l
We cannot mention Birthright Israel Foundation's supporters in Philadelphia without mentioning the huge philanthropic work of the late Madlyn Abramson. Madlyn and her husband Lenoard were some of the initial supporters of Birthright Israel and worked to get the program off the ground and running. In a 2015 issue of Journeys Magazine, the couple shared more on their feelings toward this gift. "We thought it was a good opportunity to transfer our love of Israel to future generations. To extend to people who would never otherwise come to Israel, the opportunity to fall in love."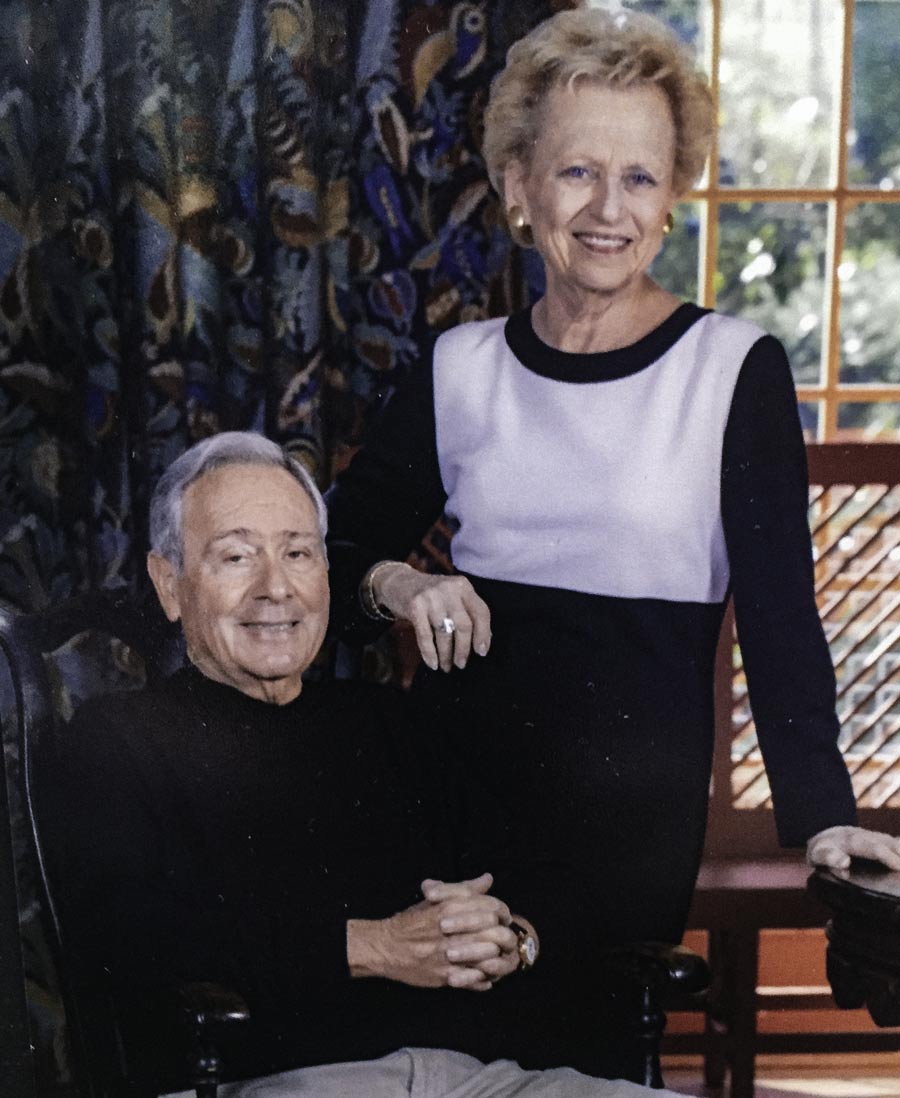 We were also fortunate enough to have Madlyn serve on our National Board and then as an Honorary Board Member. Madlyn leaves behind a legacy of Tzedakah and Tikkun Olam that has changed the lives of thousands of young American Jews.
"The lifeblood of American Judaism starts to flow from Israel, therefore if you want to keep American Judaism, you've got to expose young people to the Israeli experience." -Madlyn & Len Abramson
A Multigenerational Rebirth: Birthright Israel Foundation Ambassador Alix Ablaza
Alix Ablaza had never heard of Birthright Israel until she began working for Margie Honickman. Margie is a Birthright Israel Foundation Board Member and Philadelphia Leadership Council Co-Chair who encouraged Alix to sign up. At first, Alix felt she wasn't Jewish enough to go since she didn't grow up with a lot of Judaism and came from an interfaith family. Still, Alix was eligible and never thought as 26-years-old she'd get to travel to Israel. Quickly during her time in Israel, she reconnected with her heritage and felt part of the Jewish community. "I had no clue the Judaism that faded away for my family would be brought back into my life."
One of the most impactful moments of her trip was meeting the Israeli soldiers. She shared on Birthright Israel Foundation's blog that one of the soldiers, Nadav, told her he realized he was not only defending Israel for himself and his immediate community but for each one of them as well. It was at this point during the trip Alix had a realization of her own: "Birthright Israel had not only taught me about my heritage, but it illuminated the connection that all Jews share and the legacy that we all must carry forth. I learned that being Jewish is so much more than religion – it's a shared ancestry, land, and awe-inspiring community."
Alix's Birthright Israel trip also helped her form a newfound connection to her grandmother. When she got back, they spent hours talking about Israel. Her grandmother shared memories that Alix had not known about. Soon enough her grandma was dusting off her Shabbat candles. Alix tells us that she's grateful to be creating more memories with her 98-year-old grandmother around the Shabbat table and glad to have the inspiration from her Birthright Israel trip.
Alix has shown a deep commitment to giving back through her involvement in Birthright Israel Foundation's Alumni Ambassador program.
Birthright Israel Love Story: Deborah Robbins & Max Hirsch
It's December 2014 and during the ever-so-common Birthright Israel icebreaker, Deborah Robbins and Max Hirsch met. Two days later they're on a bus headed for Eilat and bonding over music. However, Deborah was already dating someone back in the States. That didn't stop the two from getting to know one and other and sparking conversation whenever possible.
Deborah told the Philadelphia Inquirer that on the second to last day of the trip she blurted out to Max, "Guess what? I have a little crush on you!" He responded with "I know." Soon enough their Birthright Israel trip was over, and they were headed back to Newark Airport. It was here they switched seats with fellow bus mates and sat next to each other the entire 12-hour flight home.
Max proposed to Deborah in 2016 and the rest is history!
Stepping Out of Your Comfort Zone: 2018 Alumnus Max Woessner
For lifelong Philadelphian, Max Woessner, embarking on a Birthright Israel trip was the furthest from home he had ever been. After much discussion with his parents, Max signed up and within three days of being in Israel, his anxiousness was put aside. He quickly felt like he was traveling with family and found similarities between everyone – even with the Israelis.
"The knowledge I had that stepping out of one's comfort zone is essential for personal growth was reinforced and expanded on with Birthright Israel. This is in no small part due to how lovely and welcoming the people, sights, activities, and food were. It felt similar to a trip I would have taken with my family, especially as the group started to become a family."
Max wrote in a blog post for Birthright Israel Foundation that even months after his trip, he is as grateful for his trip now as he was during it. He also shared that his experience not only reinforced what it means to be Jewish, but what it means to be human.
Participant to Jewish Professional: Julie Campbell
Julie Campbell has spent all of her life in Plymouth Meeting, PA and attended Congregation Or Ami. After graduation from Lafayette College she didn't really know what she wanted to do so she signed up for a Birthright Israel trip. From then on, her professional life would change. In a 2018 interview with the Jewish Exponent, Julie shared it was her Birthright Israel trip that inspired her to work in the Jewish community. After she returned home, she became a program assistant at the Jewish Relief Agency. Her experience at JRA is what led her to more work in the Jewish nonprofit world. Eventually, Julie took a job at Adath Israel and is currently their program and marketing coordinator.
—
We invite you to join our Philadelphia Birthright Israel Foundation community! Please consider making a tax-deductible gift. To learn more about ways you can get involved please contact Heather Jacobsohn at 646-833-1314 or heather.jacobsohn@birthrightisrael.org.