As someone who was fortunate to visit Israel frequently as a young Jewish adult, what was it like to witness your peers experience Israel for the first time while on Birthright Israel?
Elizabeth Sutton: "My entire life I was immersed in a religious, Zionistic community. As such, I never realized how fortunate I was to have spent each summer growing up in Israel — until I went on Birthright Israel, my first organized trip touring the country. My brother and I were by far the most religious Jews on our trip, and we were amongst peers who had little or no connection to Judaism and to Israel. It was an eye opening experience because as a Jew who's been engulfed in this sentiment my entire life, I guess I never understood until that moment that most Jews in the Diaspora don't have any connection or affiliation to our homeland."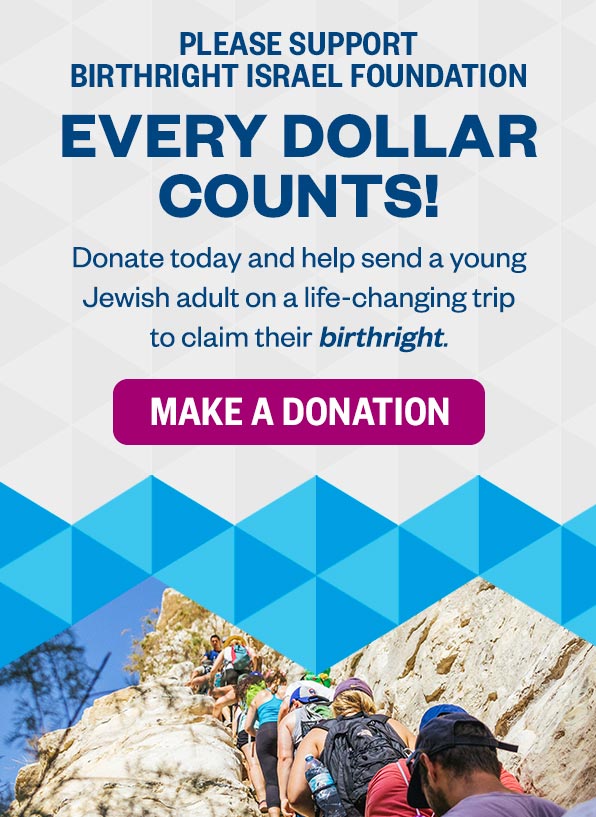 With antisemitism and anti-Israel hatred on the rise, how do you think a Birthright Israel trip prepares young Jews to fight antisemitism and stand up for Israel?
Elizabeth Sutton: "The amount of antisemitism and anti-Israel hatred on the rise, especially as a result of social media, has been exceptionally upsetting. Unfortunately, I think most people are not fully equipped to handle such a complex conversation — the conversation of the Middle East conflict — one of the most complex conflicts in the world. And with the entire world and mainstream media, and dozens of celebrities with hundreds of millions of followers — many more people than there are even Jews in the world — it has made the conversation even harder to have, out of fear of being bullied, losing business, or worse — being attacked. We have become the only class in the world it is acceptable, and even trendy, to hate. I think that Birthright Israel educates individuals as to the realities of the conflict, so they don't simply regurgitate what they hear through mainstream media. Birthright exposes these young individuals to the real beauty, divinity, and holiness that is our birthright and homeland as a Jewish nation. Many who have never been to Israel think that Israel is a war zone, which is a crazy misconception. The trip gives people the opportunity to see the history and glory of Israel from all angles while immersing them in Israeli and Jewish culture. Birthright Israel participants are then better equipped to handle conversations regarding these subject matters as a result of their firsthand experience — not just what they hear."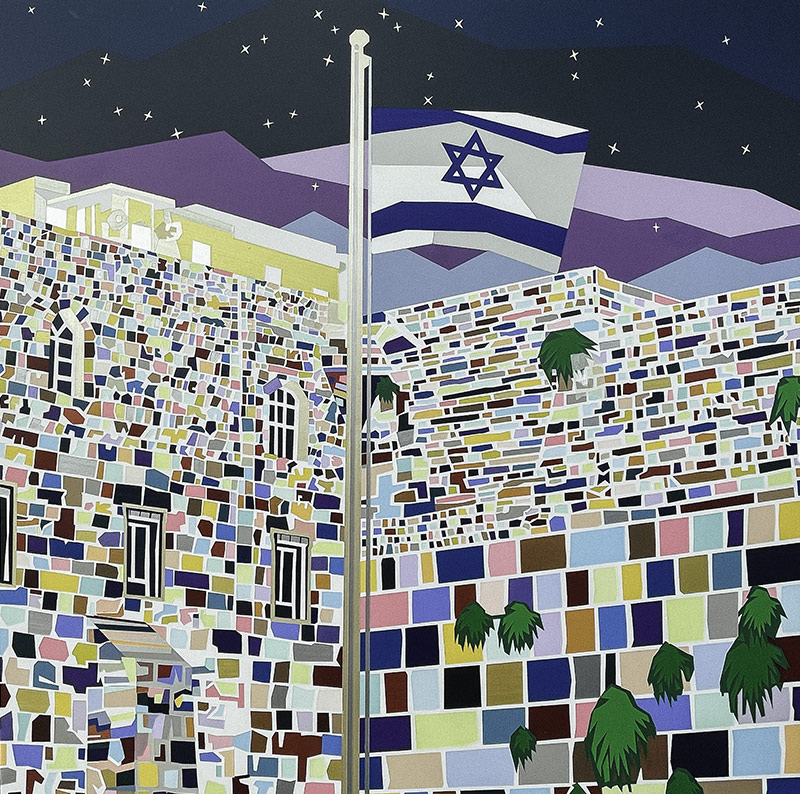 Describe to us what inspires your artwork, particularly your Judaica?
Elizabeth Sutton: "In an effort to advocate against antisemitism I decided to grow my Judaica collection. For the past year and half, I've been blessed to have a constant stream of custom commissioned artworks that I develop for clients at their request. In the midst of the rise of antisemitism, I decided I needed to advocate for Israel while staying in my own lane — my creativity. For a long time I have been wanting to paint two new Judaica artworks — an image of me lighting Shabbat candles, as that is my most cherished tradition that I observe within the Jewish religion, as well as a new rendition of my well known "My Deepest Prayers" painting. These new artworks are the first two paintings I have painted out of personal desire in over a year and I am so proud to see the results come to life. 10% of sales of these original artworks and limited edition prints will be split between the IDF and United Hatzalah. I hope to invoke a feeling of Zionist pride while bringing forth a spiritual and holy aura within the visuals themselves, as well as the motivation that sparked their creation. Past Judaica works include the Kotel, two paintings of the Lubavitcher Rebbe, "Perpetuating Judaism Worldwide" and "The Rebbe," a sunset from Tel Aviv, "My Most Precious Memories," a custom "Good Shabbos," painting, and the Time Magazine cover of Golda Meir. I am excited to further expand my Judaica body of work. My current Judaica prints and my Judaica artworks are available on elizabethsutton.com."
Why do you think the educational journey of the Birthright Israel trip is important to Jewish people in the Diaspora, Israel and Miami?
Elizabeth Sutton: "The Birthright Israel trip is a fundamental program that is necessary to ensure that the Jews living in the Diaspora, who have no connection and risk assimilation, are connected to their homeland, their religion, and their heritage. We are so small in population that if we don't continue our traditions and educate our future generations about their history then the religion will get lost and start to dissipate. Education is more important than ever. With social media proliferating falsities at a rate more rapid than ever, programs like Birthright Israel are crucial. In the words of the wise Winston Churchill, 'Those who fail to learn from history are condemned to repeat it.'"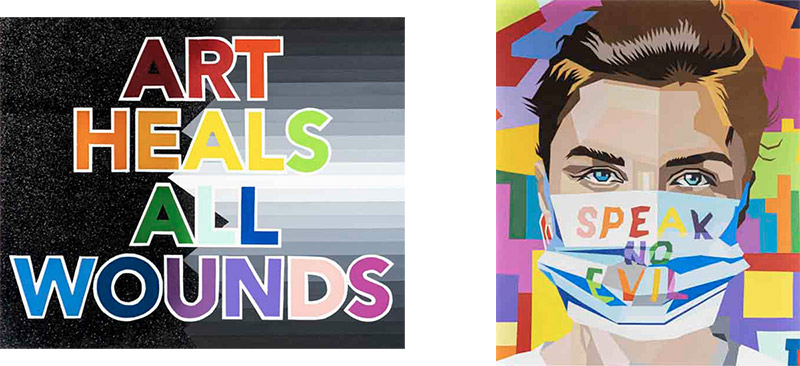 What do you love most about Miami's Jewish community?
Elizabeth Sutton: "I am new to Miami's Jewish community, as I moved less than a year ago as a result of COVID. The pandemic has made it somewhat challenging to be part of any community to be honest, but with the recent tragedy in Surfside, it has amazed me to see how strong we are. At the end of the day, when we really need to, we stick together like no other community I've seen in the world. I especially love the Latin Jewish community down here. I have an entire body of work based around a trip I took to Cuba and I feel as though my art fits right in. As a born and raised New Yorker, I am accustomed to dirty streets, pigeons, cockroaches, and rats. Here, my nature sightings so far have included dolphins, starfish, seahorses (yes, really), sharks, and blue jays. Couple that with gorgeous sunsets, the ocean, the marinas, and beautiful foliage, and what I've gotten is some serious inspiration for my work."
What are your hopes and dreams for the Jewish people?
Elizabeth Sutton: "My hopes and dreams for the Jewish people are that we realize that we must stick together and stop judging those within and outside of our communities. I hope we begin to self reflect, self improve, and start making progress in regards to some antiquated norms that exist within our own communities. The only way to change the world is by starting with ourselves and leading by example. I hope we stay proud of our heritage, we stay safe from the hatred, and that this rise in antisemitism teaches us that we must support our own. Supporting our own is done through financial support of brands within our own communities, our own organizations, and our own mentorship programs. I hope all Jews, and honestly all people, get a chance to experience the beauty that is the country of Israel. AM YISRAEL CHAI!"