Noah Friedman is a 2022 Birthright Israel alumnus from San Antonio, TX. He is currently a sophomore chemistry major at Texas A&M University. At campus, Noah is a leader at the Hillel and is also involved with MOVE Texas, a progressive grassroots student organization focused on increasing voter registration. Noah is outspoken on issues that face the Jewish community, and in his free time, he likes to hang with friends. If Noah isn't busy with class or friends, he's most likely hanging at the Hillel house on campus.
Q&A with Noah Friedman
What inspired you to sign up for a Birthright Israel trip?
Noah Friedman: "I had been hearing about Birthright Israel since elementary school, and I was planning on going for pretty much my whole life. After I graduated high school, two of my friends from USY and I decided to go together so that we could take a trip to Israel and feel more connected to Judaism."
Did you have any preconceived notions prior to going to Israel?
Noah Friedman: "I knew that Judaism was a community as well as a religion, which I've experienced in my various Jewish communities in Texas. As important as these communities are to me, I've never been part of a Jewish community as strong as the one present in Israel."
Did you grow up with a connection to your Jewish identity?
Noah Friedman: "Yes. Both of my parents are Jewish, and I grew up celebrating Shabbat and other major holidays, going to synagogue on Rosh Hashanah and Yom Kippur, and keeping Kosher style. I was a leader in USY in high school, and I'm now a leader in my university's Hillel."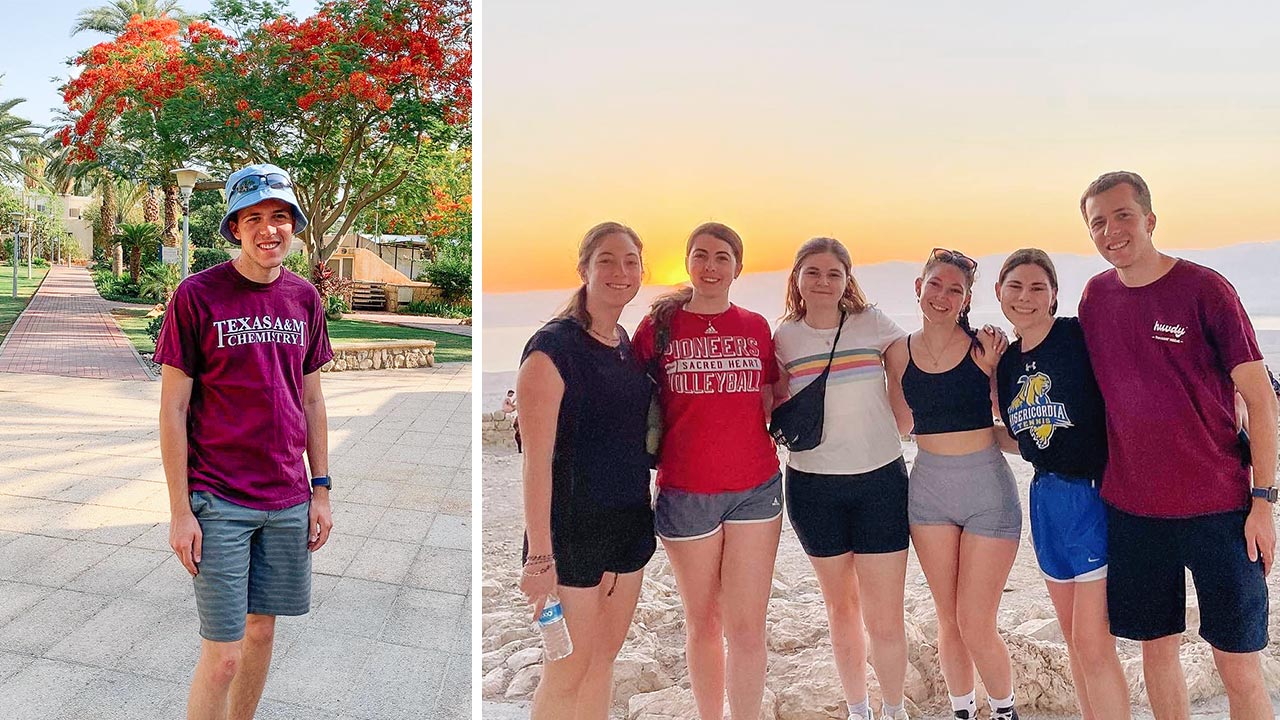 What was your biggest takeaway from the trip?
Noah Friedman: "My biggest takeaway was how important it is to support Judaism and Israel back home. When we hear about the Israel/Palestine debate, it's easy to think about it as a foreign concept happening on the other side of the world. Going on Birthright Israel showed me how much this affects Jews all around the world."
How has Birthright Israel played a role in your life since coming home from the trip?
Noah Friedman: "I feel more connected to Judaism as a religion and as a culture. As soon as I came home, I made shakshuka for dinner, but I'm also making an effort to go to synagogue more often. I'm also planning to give a presentation to one of my student organizations at school about modern-day antisemitism and what to do when you see it."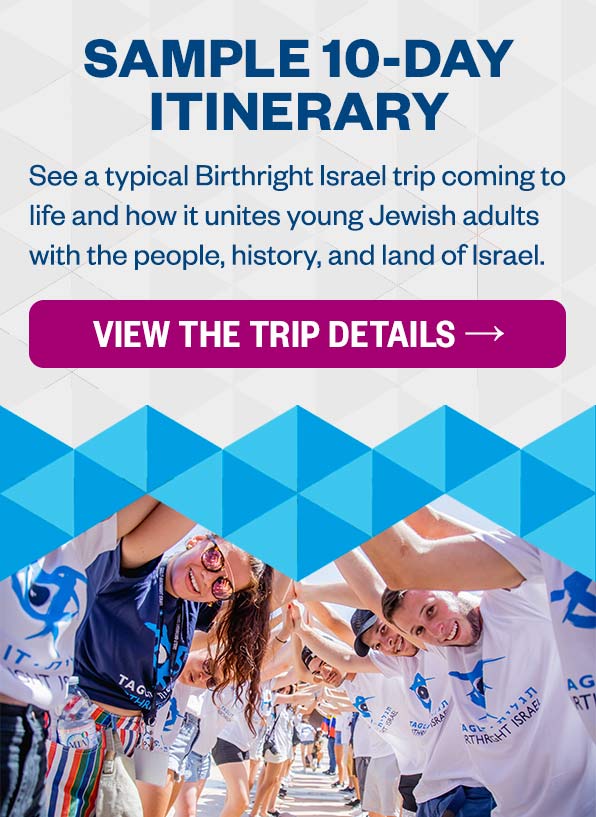 Are you involved more in your Jewish community because of your Birthright Israel trip?
Noah Friedman: "Yes. I recently took on a leadership role at my Hillel as Director of Shabbat and Religious Education. I'm also going to lead services and read Torah at my synagogue this summer with my brother."
It takes nearly 40,000 donors each year to provide the gift of Birthright Israel to young Jews everywhere. If you could meet the person who made your trip possible, what would you say to them?
Noah Friedman: "I would thank them profusely for giving me the opportunity to be immersed in my religion and culture and allowing me to be more connected than ever to my religion."