Alana Wortsman is a summer 2021 Birthright Israel alum originally from Long Island, NY and today lives in South Florida. She's a lover of all things food, Pitbulls, horses, travel, broadway, and serving her community. She's worked for amazing organizations such as March of Dimes, the American Cancer Society, and Feeding South Florida. Currently, Alana is the Business Development Manager at the Jack & Jill Center of Fort Lauderdale. Her work in the nonprofit and service sector was inspired by Alana's father and a high school service trip to Fiji, New Zealand, and Australia.
In our interview with her Alana shares how Birthright Israel inspired her to get involved in the South Florida Jewish community.
Q&A with Alana Wortsman
What inspired you to sign up for a Birthright Israel trip?
Alana Wortsman: "Growing up, all my Jewish friends took the opportunity to go on Birthright Israel, but I always refrained from going due to my anxiety. Ironically during a worldwide pandemic, is when I had some time to sit with the idea and my anxiety around it. Also, as a 32-year-old it was my last chance to ever go on Birthright. I decided it was now or never, life is short, and I bit the bullet and signed up. Thankfully, I received my passport two days before the trip, and we were the last group to go before they canceled all the other trips due to COVID. I had my families and friends, even work, encouraging me to take time off and go on this once-in-a-lifetime experience. Because I had such a great support system telling me to go, I felt more comfortable signing up, and I am so glad that I did!"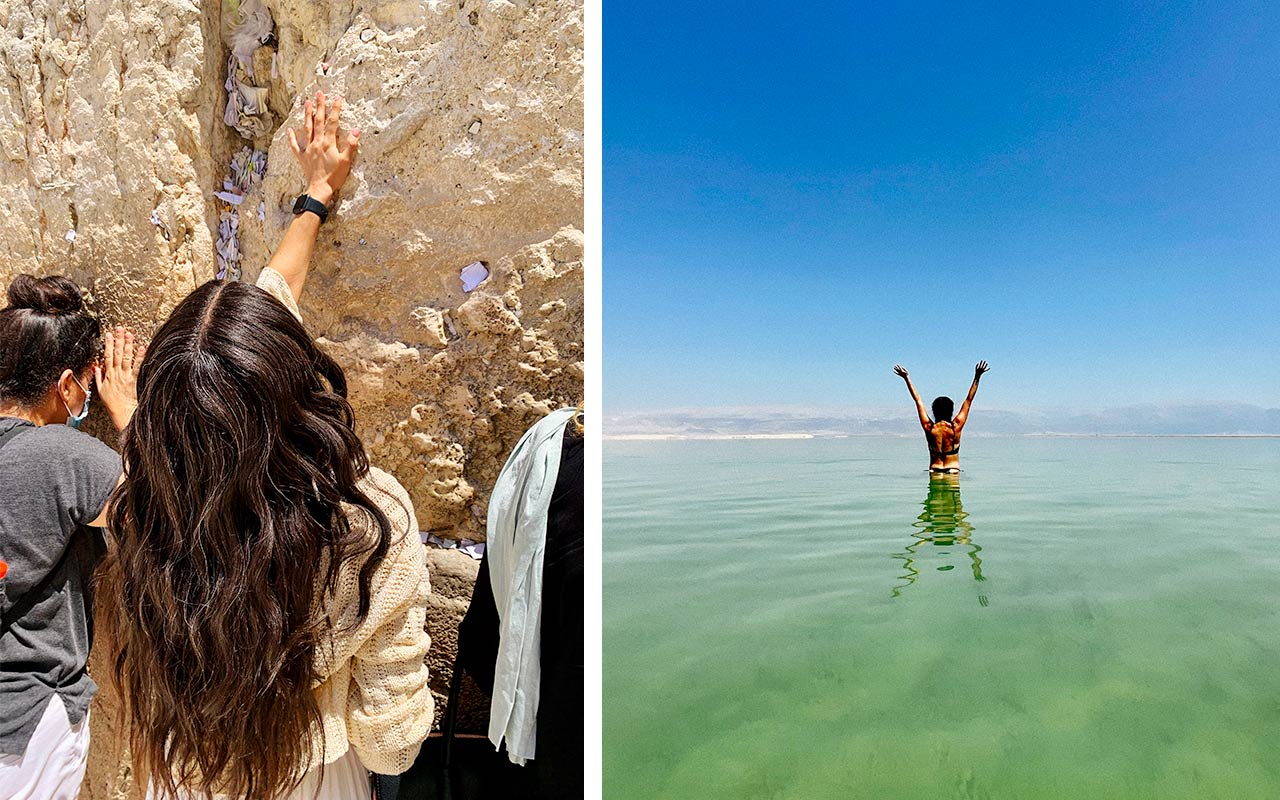 Did you have any preconceived notions prior to going to Israel?
Alana Wortsman: "Yes. I was always very nervous growing up about going to Israel due to what we hear on the news: war, bombings, terrorism, etc. However, I quickly learned Israel is so much more than that. Going to Israel and speaking with the locals was the best way to learn about what's really happening. I got to learn firsthand about politics, war, and how all each side wants is peace. The news only portrays one side of the story and instills anxiety and fear. When you go to Israel though, the terrorists do not affect the people's love of life, family, culture, traditions. Israel has so many beautiful things to offer each of us. I honestly felt safer there than I do sometimes in Miami. I am glad I had the opportunity to go and talk with the locals to learn about Israel's history and current events."
Did you grow up with a connection to your Jewish identity?
Alana Wortsman: "I was raised Jewish and my family encouraged me to go Hebrew School. However, I didn't finish because I didn't feel fully connected to my Jewish identity. At the time I was young and had so many other things that I was into like sports and horseback riding. We'd celebrate the holidays and traditions with family and my Jewish friends though. When I came back from Birthright Israel I definitely felt more connected with my identity and looked forward to continuing learning more and experiencing more in the Jewish community."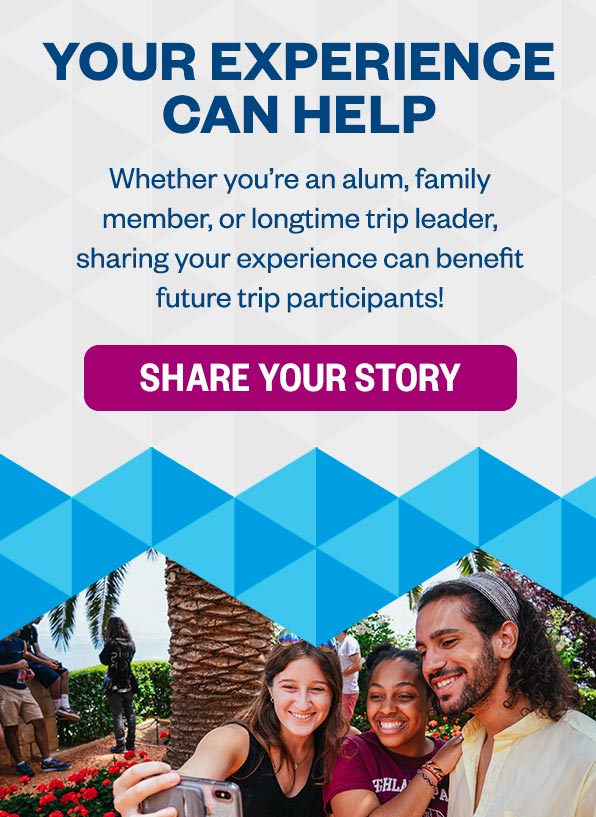 What was your biggest takeaway from the trip?
Alana Wortsman: "Coming back with a new sense of pride in being Jewish, plus I found a community which I belong to – the Jewish community. I think another significant takeaway was going to Yad Vashem and learning about the history of the Holocaust in Italy where my family is from. It was very emotional for me, but it made me want to learn more and go back home and learn more about my Nonna's experience. It inspired me to record her stories and share them with others. Third, as a New Yorker, I appreciated the fact Israel was one of the first countries to build a 9/11 memorial. My brother was in one of the buildings next to the Twin Towers and luckily got out. We are one world, all human, and Israelis definitely encompass that. Lastly, I must mention also became a Bat Mitzvah which was very special!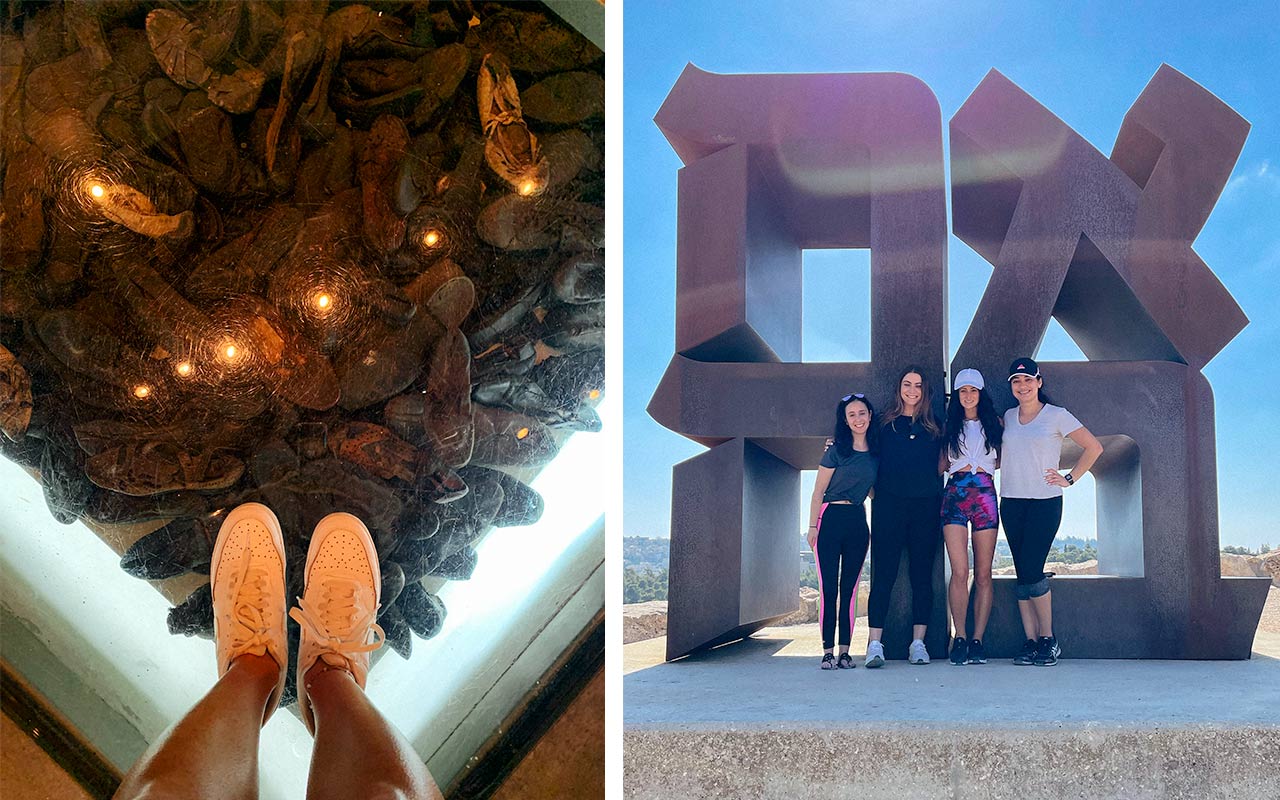 How has Birthright Israel played a role in your life since coming home from the trip?
Alana Wortsman: "It's true that on Birthright Israel you'll meet lifelong friends. One of the people on my trip and I try to get together for Shabbat dinner every Friday now! I also am learning about new leadership programs and groups that I can join that are in the Jewish community, that way I can expand my network and also continue to learn. There is a whole new world out there for me to experience thanks to the doors Birthright Israel opened. Without Birthright Israel I wouldn't have had the motivation to seek our programs and opportunities to further my Jewish communal involvement."
It takes nearly 40,000 donors each year to provide the gift of Birthright Israel to young Jews. If you could meet the donor who made your trip possible, what would you say to them?
Alana Wortsman: "Thank you for making this once-in-a-lifetime trip possible. Because of you, I was able to connect with my roots, learn, and experience something that textbooks could never truly teach us. Being immersed in the culture and meeting with the locals is the best way to learn. When I came back we had the choice to keep our $250 deposit or donate it so that another person can experience this trip. I was happy to donate it because I know how grateful I was to be able to go. I want someone else to have this opportunity. It's an expensive trip, and as young adults, most of us don't have that money to go there, so it's amazing that generous donors like yourself are able to help us by providing funds for Birthright Israel. It all comes full circle and you are helping create the next generation of funders, future board members, and Jewish community leaders."