Going on Birthright Israel in the middle of a pandemic in the winter seemed like an intimidating trip. Although my trip was canceled and rescheduled many times due to COVID, the excitement of participating never left me. Once in Israel, I knew I was in for a fantastic jam-packed 10-day adventure. I could speak to many aspects of what Birthright meant to me; the best way to explain my experience is to talk about my top five favorite moments. Of course, the friends I made each experience were so great, but each experience highlights a different aspect of Israel I connected with most!
My Favorite Moments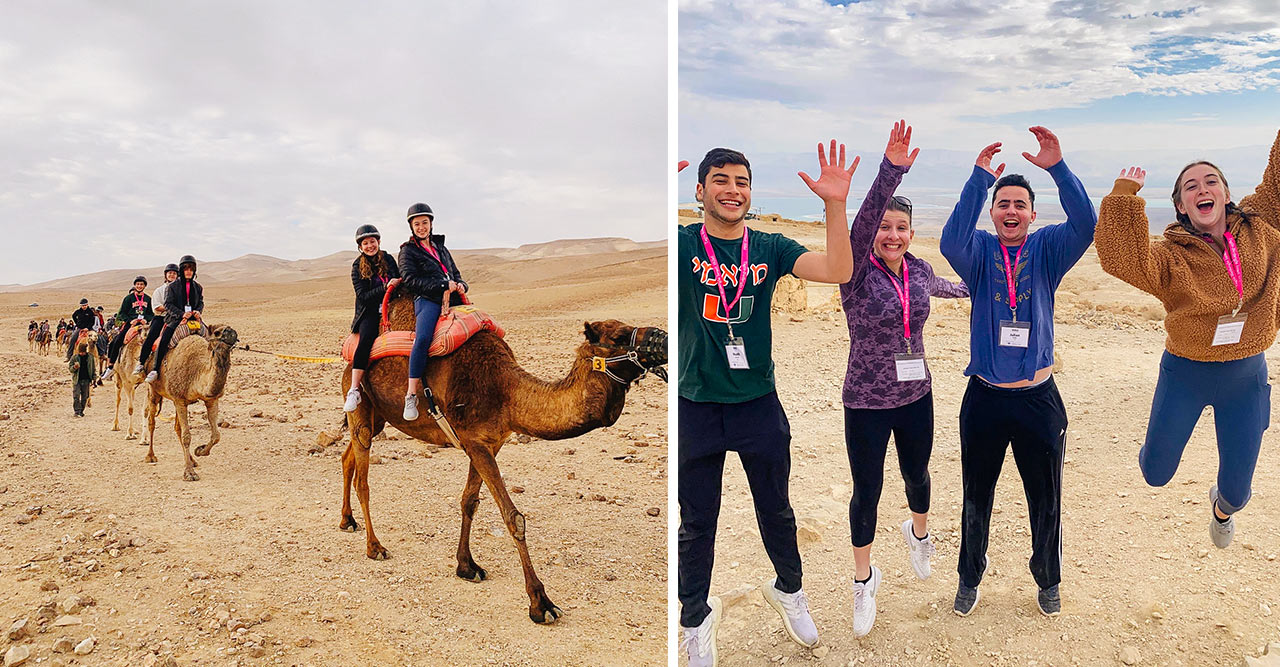 1. Hiking Masada
Growing up, I always hated when my parents would ask me to go on hikes. However, I found hiking Masada a wholly new and beautiful experience. I observed Israel from the highest point and took in the nature around me. We also got to sit in an old synagogue near the top of Masada, which showed me how meaningful Masada is for the Jewish community. Masada is such a special place and a view I will never forget.
2. Tzfat
Tzfat completely took me by surprise. I had never heard of Tzfat before, and it was indeed one of the most beautiful places I have been. We got to see a Bar Mitzvah in Israel on the streets of Tzfat and participate in an art workshop with a local artist. This visit was at the beginning of our trip, and it allowed us to bond even more. Tzfat is a city I'd love to revisit on a future Israel trip!
3. Shabbat in Jerusalem
Shabbat in Jerusalem was so meaningful. It was also a great time to relax and reflect on my Birthright experience. One of the best parts of Shabbat was connecting more with my friends on the trip through sharing stories and spending time outside at the local park.
4. Dead Sea
The Dead Sea did not disappoint! I always wondered what floating in the Dead Sea was like after seeing it in friends' photos. I had such a fantastic time! One of my favorite things about going to school in Miami is having the beach so close, so experiencing the Dead Sea made me feel right at home.
5. Israeli Food
One of the best parts about exploring the Israeli culture was the delicious food the country has! There was not a day that went by where I missed out on falafel, pita, cucumber, or gummies from the Shuk. Israel has such unique food and uses many fresh ingredients, which was something I grew to love! One of my new friends who came from the IDF even introduced me to some delicious Israeli snacks that they eat often. We send each other food reviews when we try American or Israeli snacks.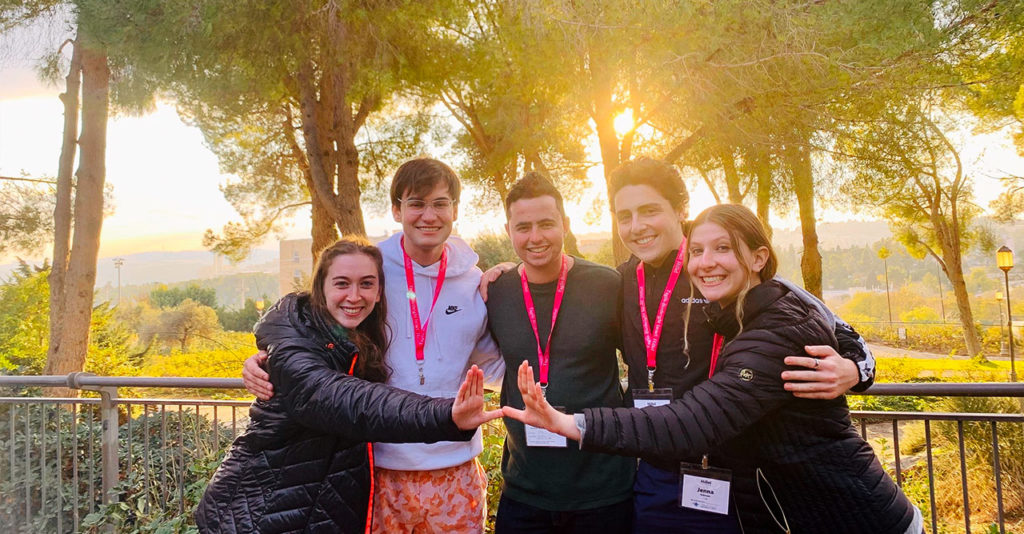 Summing It All Up
Overall, my Birthright Israel experience showed what Israel means to me. I always saw Israel through a particular lens based on sites and experiences that I had never had. However, visiting Israel gave me my own perspective and brought new aspects of the country to the forefront of my mind.
On top of the travel, I made lifelong friends that I can continue to build relationships with throughout my last semester at the University of Miami. After attending such an amazing trip, I hope to continue my Israel education and visit again soon! I am so grateful to UMiami Hillel and Birthright Israel for coordinating such a meaningful experience for my group.