My name is Ido Hayut and I'm 22 and grew up in Atlanta, GA. I have an 18-year-old brother in the IDF and a 12-year-old sister who just had her Bat Mitzvah in Herzliya, Israel. Our parents are Israeli and both spoke Hebrew at home to us. I was lucky to travel to Israel almost every summer to visit our family. So, I like to think of myself as equally Israeli as I am American.
At the end of high school in May 2017, I applied for the Birthright Israel trip. I liked the idea of a free trip to Israel and as a bonus, I'd get to see more of the country than I'd had seen while visiting family. About a month later on June 1, I met my Birthright Israel group at the airport and we flew together. The trip was incredible! I went mostly for the free flight but it honestly changed my life. The people were friendly and the staff was fun and informative. The seven soldiers who accompanied our group were all interesting and funny, which made the trip all the better.
Birthright Israel was the first time I had met other Israelis my age other than family. Meeting them made me appreciate Israeli culture and love the people so much more. I even felt like I knew them for longer because they were all so friendly and outgoing.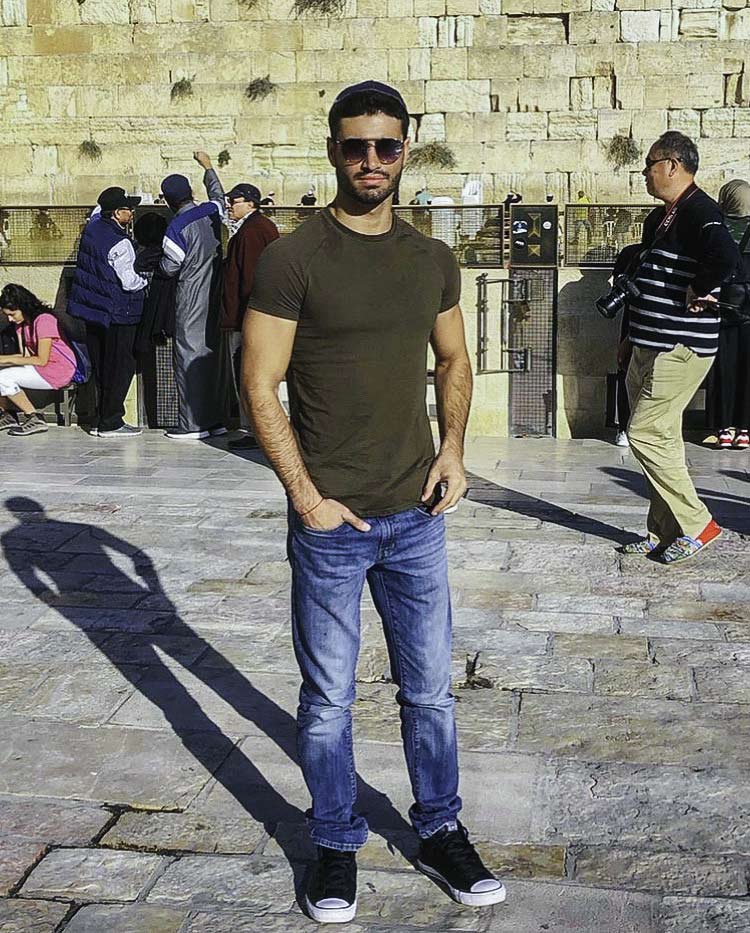 Together, my group hiked, visited museums, socialized, and even lived with the Bedouins for a few days. I learned about Israel's history and culture, as well as the IDF. Also, I gained a healthy bit of knowledge about Judaism when we visited Jerusalem and the Western Wall. I made so many memories and a bunch of new friends on the trip.
Joining the IDF
During my experience, I'd been deciding between going to college in America or joining the IDF. Finally, halfway through my Birthright Israel trip, I made up my mind to join the IDF.
For a long time, my parents had wanted to move back home to Israel after living in Atlanta with half of our family for over 30 years. When the trip was over, my parents and I decided we would all move to Israel together. So in August, we all made Aliyah. Then two months later, in October, I drafted into the IDF and served two years and eight months in the Israeli Air Force as an F-16 technician. I was one of very few Americans among the many Israelis in my unit and could barely read Hebrew. Though it was hard at first, my new friends were always happy to help me, and I quickly felt as if I had spent more time in Israel than I had. Throughout my service, I became more and more connected to Israel and what it really means to be Jewish and felt more and more Israeli myself. By the end, I felt almost as if I had lived in Israel my whole life.
Growing up Jewish in America, it can be hard to value the importance of having a home for our nation after fighting for thousands of years. Going there and learning about it and seeing firsthand how well we've done in only 73 years, surrounded by nations who want to destroy us, was absolutely incredible. I can say confidently that going on that one free and all expenses paid Birthright Israel trip was one of the best decisions I ever made. In hindsight, I would do it again — even if I had to pay for it all.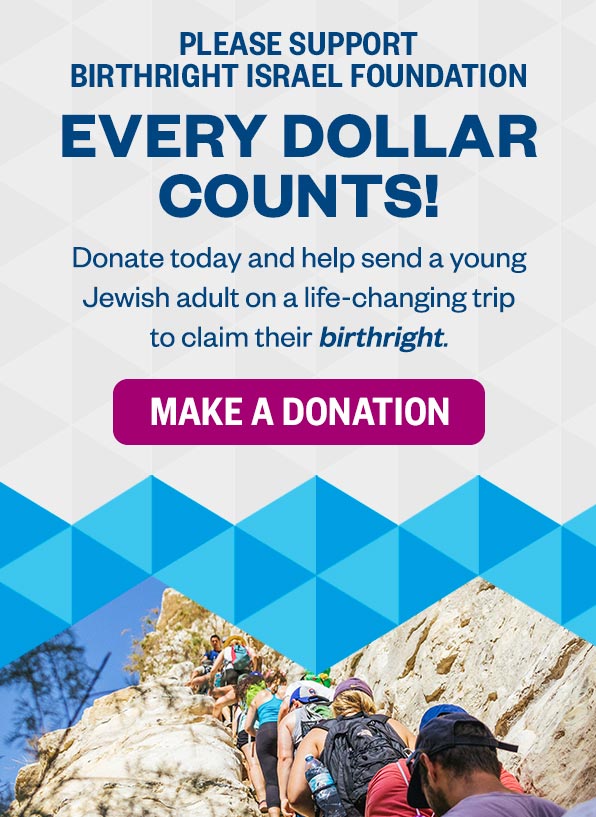 "I'm unbelievably thankful…"
The fact that something like Birthright Israel is at all possible and that there are individuals who donate money for people like me to have this experience is mind-blowing. If I met that person who made my trip possible, I'd buy them a drink and tell them about how Birthright Israel changed my life. I'm unbelievably thankful for the Birthright Israel staff and Birthright Israel Foundation's donors for making it all possible. I know I say this on behalf of myself and the thousands of others like me with similar stories who are all grateful for their experiences.
Thanks for making a difference in my life and the future of the Jewish people.